Permanent Eyebrow Procedures
NKL Permanent Makeup offers a number of different permanent eyebrow treatments to suit your unique beauty requirements
Permanent Eyebrow Treatments
Eyebrows Frame Your Face
The eyebrows 'frame' the eyes and influence the total symmetry of the face. The composition of the eye brow, if done correctly, including color, will add youth, beauty and simplicity to your life. Unlike the harsh 'stencil looking' or waxy brows commonly seen, the technique used by Permanent Makeup Center results in an authentic brow, weather you choose a heavy or soft appearance. We use your bone structure (not a stencil) as a guide to create the most flattering eyebrow design for you. Depending on the technique and colors used your permanent brows can have the appearance of natural hairs with our hair stroke methodology or have the delicate soft appearance of color from brow shadow. Whatever end result you desire your natural facial features will be enhanced.
All treatments include: A free consultation, Full aftercare treatment, & A top-up appointment after 6 weeks.
Download your

FREE

guide on what you need to know before you let anyone permanently tattoo your face.
Enter your details below and press send to have the ebook instantly delivered to your email:
Different Types of Brow Procedures
Permanent Eyebrows – Natural hair strokes:
These are perfect anyone wanting a natural undetectable "perfectly maintained natural brow" look. I can do these with microblades or nanoblades or also with the machine to create the appearance of natural hair following the natural growth of any existing hair or if no hair then I can create an illusion of natural hair by creating a brow following the a natural directional brow hairline. This can be done using one single colour or multiple colours for those with multi-tonal hair.
Permanent Eyebrows – Powdered Effect:
This is ideal for anyone with a good natural brow that likes them deeper and tends to wear a pencil or powder behind their own brows. The powder can be lightly or heavily shaded as per your preference and gives a more 3 dimensional brow like make up would but smudge proof and this wont wash off!
Permanent Eyebrows – Ombre Brows

One of my most popular treatments is the incredible Ombre brow, This is perfect for those with hair or no hair at all and fabulous for any skin type. The Ombre brow consists of heavier shading from the tail up to the arch and then gradually fading towards the bulb of the brow to create a soft graduated powder affect.
Permanent Eyebrows –

Power Brows



This is a full block colour brow- absolutely perfect for those who like to have a strong brow colour from the bulb to the tail, Incredible for framing eyes and those who prefer a heavier make up look. Again this can be done in all colours and once healed this wouldnt look too strong in a lighter colour.
Permanent Eyebrows –

Combination Brows

:
I can offer ombre / hair stroke brows so the beginning of the brow appears to be lighter natural hairs graduating into a denser more sleek brow, I can also offer hair strokes with a combination of lighter shading behind to achieve a more natural powdered effect for those who dont have alot of hair to start with.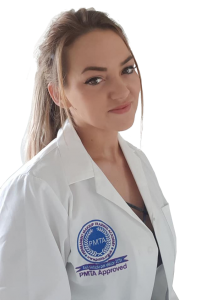 Natalie Janman



Permanent Makeup Specialist
What To Do Next …
If You Too Would Like To Save So Much Time And Ditch Your Daily Makeup Routine
Then Call Natalie Now For A FREE No Obligation Consultation on:
Tel:

07525 120552
(If the line is engaged or I am with another client then please leave a message and I'll get straight back to you as soon as I am free)
Or Simply Fill in Your Name & Email In the Form Below and I will contact you shortly …