Permanent Makeup Hampshire by Specialist Natalie Janman
Be beautiful. Permanently.
Self confidence applied directly to your face
Why Use Permanent Makeup?
Permanent Makeup can be as bold as you like or can closely imitate perfectly applied conventional makeup on the brows, eyes and lips, offering a great alternative to the tedious daily makeup application routine!
What Is Permanent Makeup?
Also known as Micro-Pigmentation and Permanent Cosmetics, Permanent Makeup involves the artistic implantation of the highest grade pharmaceutical pigments into the dermal layer of the skin, creating a beautifully natural shape, colour and texture, resembling perfectly applied makeup… day or night!
How You Can Benefit from Permanent Makeup?
Permanent Makeup results can be as subtle and natural or as bold and dramatic as you wish, creating a long-lasting enhancement to your appearance. Whether your objective is to highlight or correct a particular feature, or to replace brows or lashes that are no longer viable, or to correct poor previous permanent makeup treatments, Permanent Makeup Hampshire is a great choice!
Book an Appointment or Refer a Friend & Enjoy Loyalty Discounts! . Download My App Today!
My Very own app is now live! You can download this for free! You can book appointments, see the gallery, get a loyalty card, have all your aftercare in one place and generally keep up-to-date with offers, news and all in one place making it super easy!
P E R M A N E N T     M A K E U P     T R E A T M E N T S
Permanent
Eyebrows
Are you tired of drawing on your brows every day or having them melt off on hot days or when working out? Are your hands shaky? Do you wear glasses? Have you over tweezed or shaved your brows and they simply refuse to grow back? Are your brows naturally light or sparse? Do you simply want them softly filled in?
If your answer is yes to any of these, then you are going to absolutely love your permanent eyebrows.
Permanent
Eyeliner
Magnifying mirrors or awkward glasses NO MORE!! No more embarrassing eye gook or runny sporadic liner under the eye. No more pulling on delicate eye tissue to apply or remove your eyeliner. Imagine having perfect eyeliner day and night.
For gorgeously defined eyes, or a dramatic "cat-like" or "winged" look, or a delicate eyelash enhancement, permanent eyeliner is your answer. To balance the eye, if they are small, we can make them appear bigger, if they are too far apart, we have ways to bring them in. Too close together, we can bring them out. If they droop at the ends, they can appear to be lifted, and so on.
These beauty effects sculpt your eyes for a dramatic look. Together we can discuss the overall effect you desire and the precise look you'd like to achieve.
Permanent Lip Liner
& Lip Blush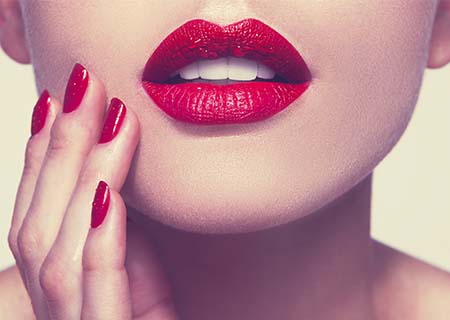 Have your lips lost their definition and natural coloring around the lip border? Would you like them to appear plumper? Have they thinned out over time? Does your lipstick run into the cracks? Permanent lip color can give you the optical illusion of fuller looking lips, and again, balanced.
Permanent lip color can be applied using several different methodologies. Depending on your personal preference, lip color can be applied only as a lip liner with slight fading, to reshape and contour lips for a more defined sensual look or a soft natural tone to bring back definition and lost colour.
Permanent Makeup Hampshire – What You Need to Know
How To Choose The Right Permanent Makeup Specialist For You!
With the many benefits of Permanent Makeup, otherwise known as; semi-permanent makeup or cosmetic micropigmentation, this procedure is becoming increasingly popular in the beauty industry. There are therefore a growing number of people out there performing these services who do not always have the right qualifications or training. If you are considering having Permanent Makeup, please do your homework and find a specialist with experience in this field with whom you feel comfortable.
Download my FREE guide – 12 Things To Consider When Choosing Your 
Permanent Makeup Artist –  to ensure you know what to find out about a permanent makeup technician before having treatments done. Simply enter your name and email in the boxes below to get instant access.
My Price List is Included in the download.
GDPR – Your personal data is completly secure and never shared. You can Opt-out at anytime.
Why Are Clients Traveling From Miles Around To Have Their Permanent Makeup Done With Natalie? …
Do you want to spend less time on your beauty routine? Either at the beginning of the day or during the day with having to retouch or freshen up the colour on your face
Do you want to go to the gym or engage in any sporting activity knowing that your makeup will still be in place at the end of that strenuous session?
Do you want to go on holiday and enjoy the benefits of swimming or skiing knowing that you will look great at the end of either of those activities?
Do you want to look good for that special occasion (wedding, christening, at the races, meeting the Queen) and for the day after, and the next day, and the next … ?
Are you tired of your makeup smudging, fading or running?
Do you want to add a little colour to your face in the most subtle of ways?
Have you got areas of your facial features that have faded, are a little misshapen or need a little help?
… Well so do they!  – Read some of my client's reviews below to see what they say about their permanent makeup …
Permanent Makeup Hampshire Client Testimonials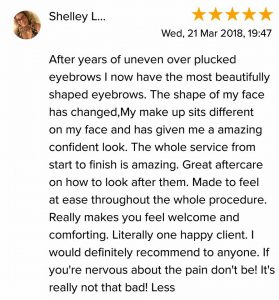 Permanent Makeup Hampshire Client Portfolio

Permanent Makeup Hampshire Client Videos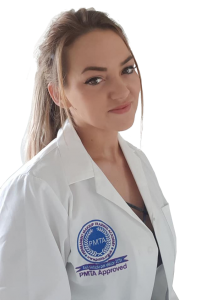 Natalie Janman



Permanent Makeup Specialist
What To Do Next …
If You Too Would Like To Save So Much Time And Ditch Your Daily Makeup Routine
Then Call Natalie Now For A FREE No Obligation Consultation on:
Tel:

07525 120552
(If the line is engaged or I am with another client then please leave a message and I'll get straight back to you as soon as I am free)
Or Simply Fill in Your Name & Email In the Form Below and I will contact you shortly …